Leona's BRAND NEW Online Art Classes!
Choose from Drawing, Painting, Glass Painting and Mosaic Art Classes.



Making Art is a great way to learn a new skill, lower your heart rate and boost your mood!
Don't let the Lockdown get you down, use it to explore your Creativity.
All the Art Projects are designed for absolute beginners.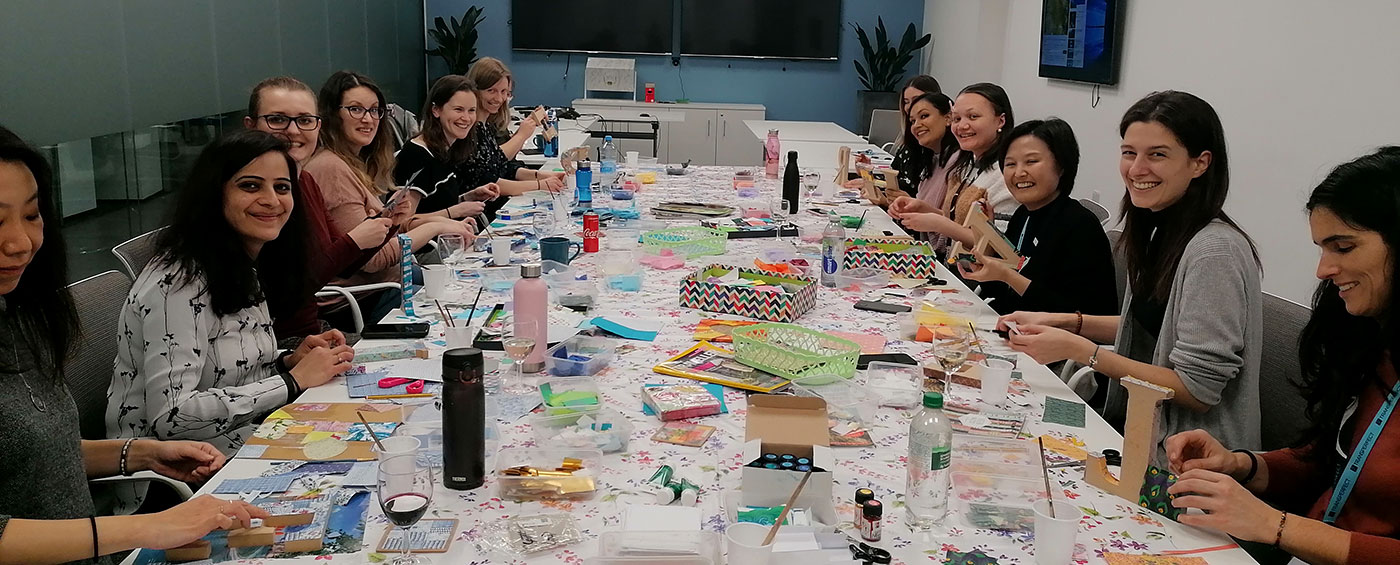 Adults Art and Craft Classes
Adults Art and Craft Classes with Leona from Artists Resource are Unique, Creative, and Engaging. Leona travels all over London for her Classes. We deliver Workshops in Central London, North London, West London, East London and South London. We usually come to a room that you have allocated for the activity and we also hire venues, if you need one.
Adults Art and Craft Classes are perfect to spend quality time with friends, collegues and family members too.
Artists Resource Art Classes are 2 hours in duration and each participant takes home what they have made. Leona has a list of 10 Art and Craft projects for you to choose from. She can even tailor the theme of the project to your requirements.
Adults Art and Craft Classes are perfect for Groups of any size & for all kinds of Special Occasions.
Previous Classes have included Making Decoupage Office Artworks for a Team Building Session, Making Greetings Cards with a Well-being Charity, Glass Painting for a 60th Birthday Party, Acrylic Summer Painting for a Birthday with 3 generations of family, Father and Daughter Session learning Mosaic and Cushion Cover Painting for a Friends Reunion Party.
An Art and Craft Class is suitable for:
Milestone Birthday Parties – 30th, 40th, 50th, 60th, 70th, 80th Birthdays

Charity Group Get-togethers, Milestones and Celebrations

Corporate Parties and Team Building Sessions

Parties for Friends, Colleagues and Community Groups

Family Sessions – including Mothers day, Fathers Day, Reunions and Bonding

Testimonials
"Thank you for an inspired afternoon, l really enjoyed learning Mosaics in 3D"
"As a beginner it was fun to make my first mosaic, Leona provided everything I needed for a positive creative experience. By the end of the workshop I had made a Mosaic art piece that I will treasure"
'Thank you for a fabulous Mandala Class. It was so much fun! I highly recommend your Art Classes to beginners up to advance level. You are amazing'.
'A great time with Leona at her Art Class. Friendly and helpful tuition in a small group with a variety of materials to choose from. Plentiful tea and biscuits for the contemplative pauses :)'
"It was so lovely to meet you and l really enjoyed the evening. You are a very good teacher."
Dear Leona, today's Mosaic Making Class was wonderful! Its so fascinating…I wish I could do more! I enjoyed every single moment and really appreciate your lovely instructions, the refreshing ginger-lemon tea/biscuit and last but not least your awesome friendliness with a smile on your face always….its really worth it!"
Leona is an instinctive teacher, she is very knowledgeable, helpful and patient, she listens and gives great feedback and manages to draw out the best in you. The end result is fantastic and we all feel very proud of our achievements. Mosaic with Leona has been a really good experience and I am greatly looking forward to the next one
Get in Touch