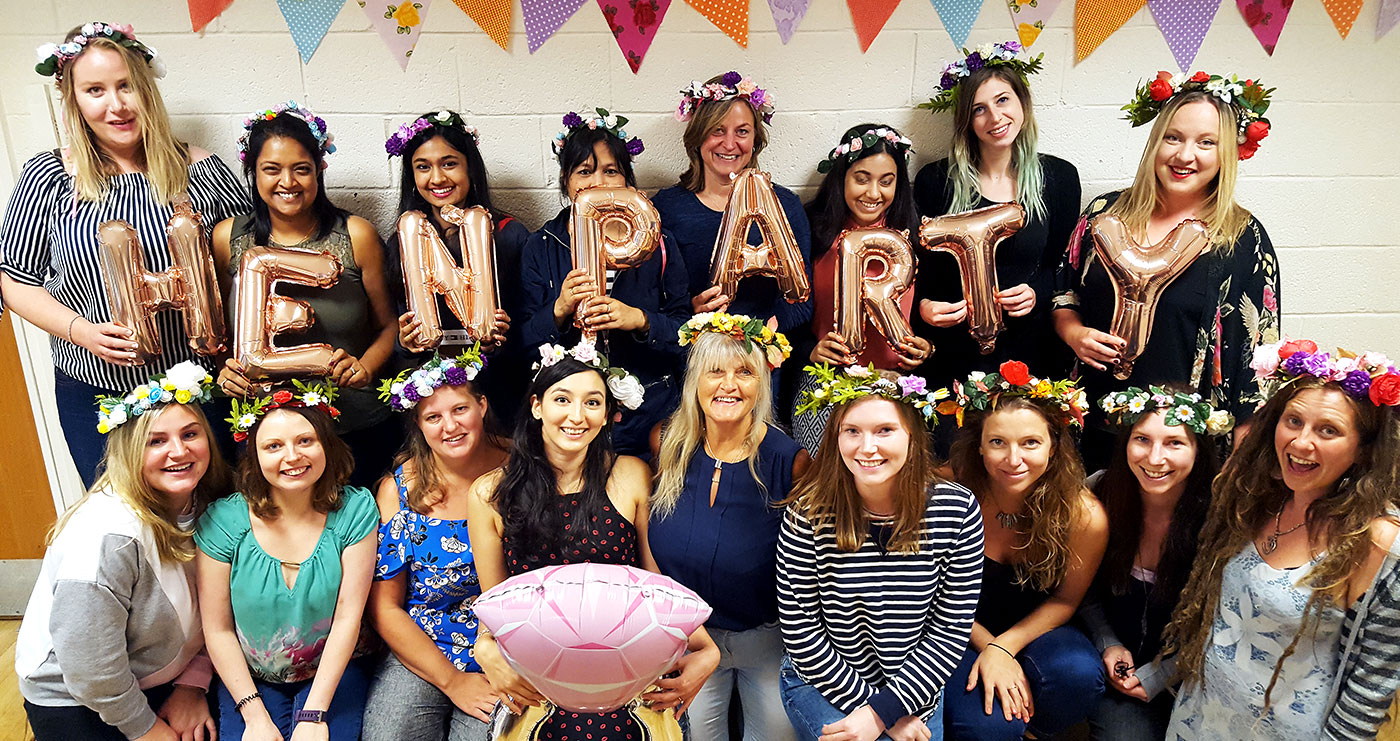 Art and Craft Workshops for Hen Parties
Art and Craft Workshops for Hen Parties hosted by Leona are Creative, inspiring and relaxing. Learn simple skills in Acrylic Painting, Decoupage Art, Fabric Painting, Mosaic Art, Glass Painting, Favour-Making and Flower Crown Making.
Hen Party Art Workshops for Quality daytime or pre-dinner Activity
The Art and Craft Workshops for Hen Parties are 2 hours in duration. We have a list of 10 Hen Art Party projects and all can be tailored to suit your theme/requirements. All projects are suitable for absolute beginners and those with some experience too.
Spend Quality time with friends, collegues and family members making Art together
All materials and tools are provided and experimentation is actively encouraged in a fun and inspiring way. We have venues that we use regularly in Muswell Hill, N10 and Islington, N1 and source different venues in other locations in London and the U.K. We cater for both small and large groups. Minimum 6 participants – There is no maximum number of participants!
Art and Craft Workshops are perfect for Hen Party Activities because you can:
Enjoy spending quality time with your friends and family

Enjoy making something as an individual, or collectively as a group

Learn a new skill or develop an existing one

See your ideas come to life

Have freedom of expression

Have something permanent to keep at the end of it, as a treasured memory

Make something that will actually feature on the wedding day itself (cushion covers, favours, flower crowns etc)

Give the Hen the item you have made together as a wedding gift from the group
"We chose to paint cushion covers, and a wall hanging, between the 12 of us, and the result is that the bride-to-be will have 5 unique cushions and one amazing wall hanging to take back to her home in Zambia as a reminder of her special day. All the girls were inspired by Leona's enthusiasm, and all said they could happily have stayed for a few more hours as they enjoyed it so much".
"Leona was fantastic with our Hen Party workshop. She was full of ideas but kept things relaxed and let the Hen have her say too! She got really involved and helped us create some fantastic favours for the wedding. Thank you!"
Get in Touch